September 25, 2018
Spencer Matthews Gets His MOJO!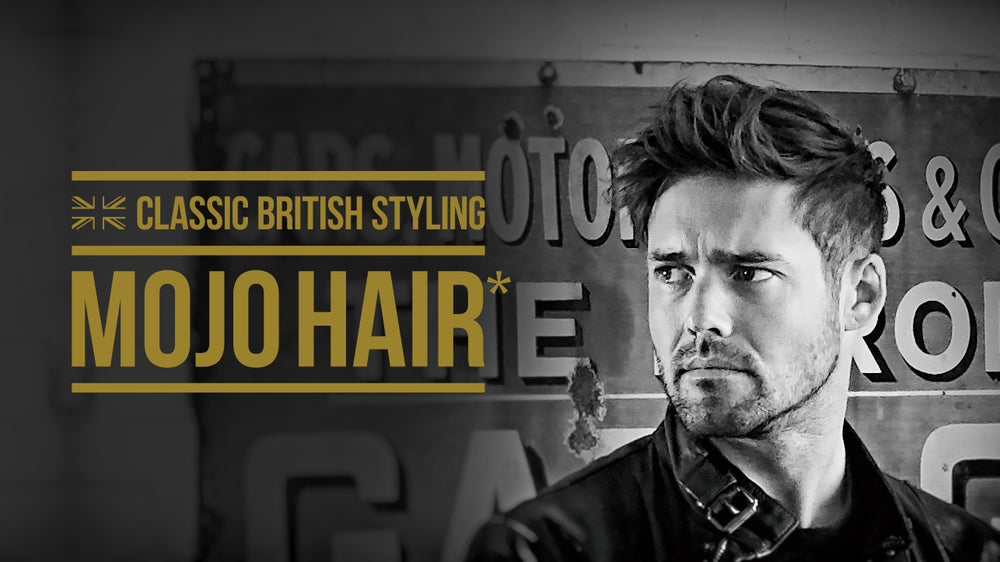 We are excited to announce that MOJO HAIR* is working in partnership with stylish TV personality Spencer Matthews on a number of cool marketing campaigns that will launch over the coming months.For us Spencer is our kinda guy and ticks all the right boxes with the the edge,attitude and style that personifies the MOJO Hair Range. The behind scenes film (below) captures the essence of MOJO's Classic British Styling and is from our first collaboration with Spencer. It was shot on location at the Classic Car Club London and the hair product used MOJO HAIR* Defining Paste.Spencer was the original star of Made in Chelsea and most recently seen cooking up a storm by reaching the finals of the BBC 1 smash program Celebrity Masterchef.
Always great when a plan comes together and this one was hatched over a coffee with Raf McDonnell at Talent and Brands. Special thanks to everyone who helped pull the shoot together including James Geary / Skinny Cat for photography, Jo Cable for Hair & Makeup, Simon Watson at SwearingDad Design and Dana Malmstrom at Money Group Entertainment.
It's been a fantastic year so far for MOJO having successfully launched our new 75ml men's styling range with Waitrose in the U.K, Woolworths in Australia and Countdown in New Zealand. We are now in discussions with a view to launching the range in the USA in 2019.