September 11, 2020
Top London Barber & Mens Grooming Expert Eliot Forbes Reviews MOJO Hair Defining Paste 75ml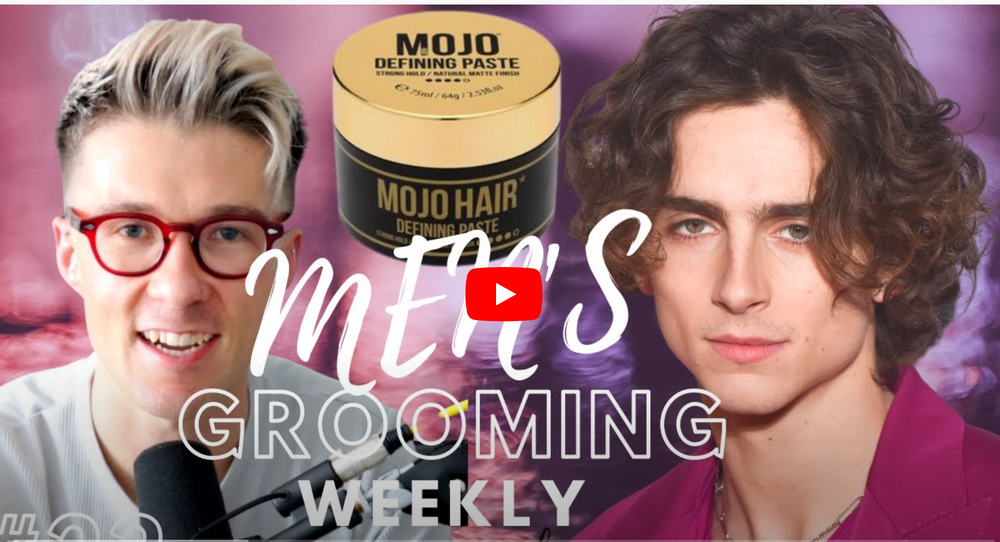 Great review of the MOJO Hair Defining Paste by one of London's hottest new stylists and barbers Eliot Forbes on his you tube site.No slouch in getting great reviews for his own stylish work in July's GQ Eliot was listed as one of the top 10 barbers in London.
Watch the complete you tube video review below where Eliot clearly explains the best looks and styles you can achieve by using MOJO Hair Defining Paste plus get a whole range of other great styling and grooming tips for the modern man, including how to style your hair like the stylish American actor Timothee Chalamet.
MOJO Hair Defining Paste 75ml is our No1 selling product and retails for £12 & you can buy it here .
Our MOJO Hair Defining Paste is a pro salon product fused with our unique luxury fragrance and is superb for all lengths of hair, adds texture and hold with a natural matte finish helping you to creatively shape and define your hair's style.
What it does Gives a long-lasting hold that adds texture, volume and control with a medium to strong hold. Perfect for adding texture and restyling your hair throughout the day.Plus our unique luxury fragrance will give your hair an irresistible scent.
For more styling tips on how to use MOJO Hair Defining Paste check out the style video below featuring Spencer Matthews.You can view the complete MOJO Hair range of pro salon styling & grooming products and get more great grooming & styling tips at www.MOJO-style.com.